Requested by
kojikatsuya here

Edward the cat in a Fullmetal Alchemist themed macro.

A champion with PSP I'm not, so this is the best I could do, woe.

Two macros under the cut, cuz I couldn't decide between them. LOL.

EDIT: Not sure if my bandwidth went AWOL, but I uploaded them to another server as a backup.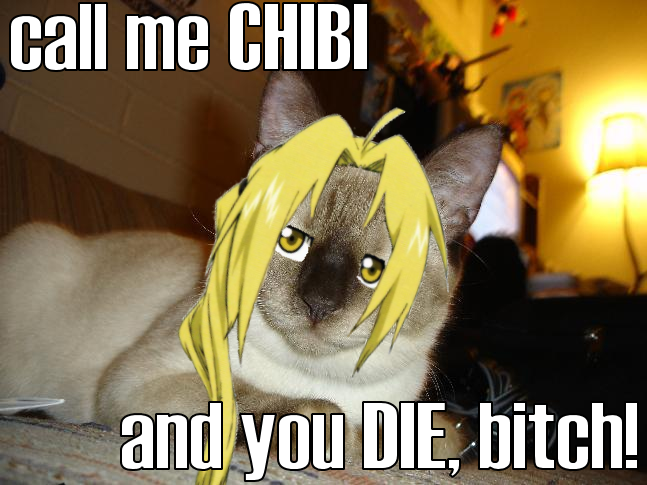 AND in case anyone wants to play with it, here's the cat with the hair, without the text.