Take a look at my gorgeous WINTER LION. Alright, maybe not... but almost. I adopted Xander from one of my friends that move and couldn't take him with her. He's got a bit of bagginess of the tummy... that's because he's an old man! Still likes to play with toys though, which is awesome. =P

I believe he's mostly/part Maine Coon, quite large, loves water, has ringed tail and lionish chest tuft. He has lovely pale blue eyes, but that's hard to tell from my poor camera skills.

((NO, I do not sleep in the bed that he as covered in hair... it's all his))

Enjoy!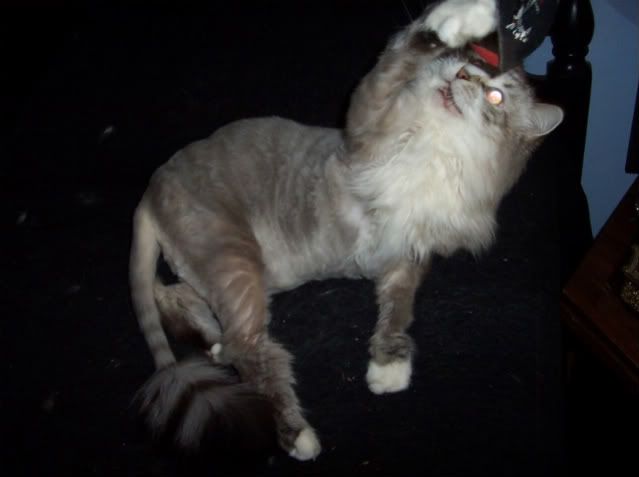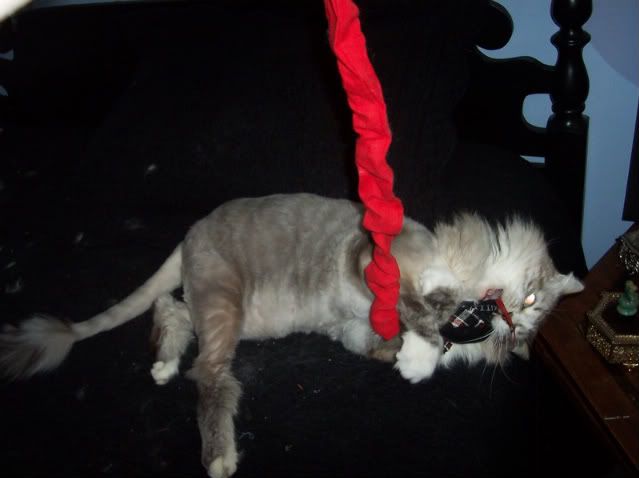 Thanks for looking!