Recently I had to have one of my lovely moggies put down because he had cancer. Here's a blank of all three of my guys in happier times: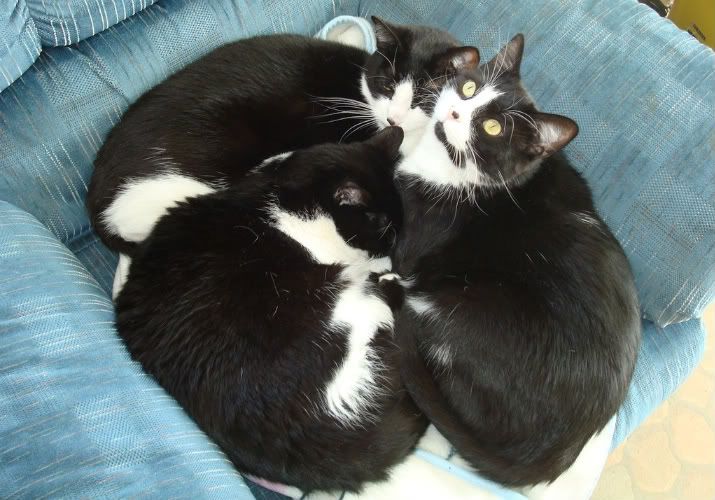 The two striped faces (top is Mr. Jones and right is The Thin White Duke) are still with me. The one sleeping is Ivan the Terrible (now Ivan the Angel). This wonderful community macroed him here:
http://community.livejournal.com/cat_macros/4467682.html
Anyway, I thought this was a fun blank. Can anyone think of anything funny for this one? Thanks.