Blank from news article about a dog adopting tiger cubs. All I can think of is something like 'Bitch really loves pussy' or some sort of nipple-related or breastfeeding joke. Or possibly an adoption joke but somehow I'm the only adoptee that can't think of those. Thoughts?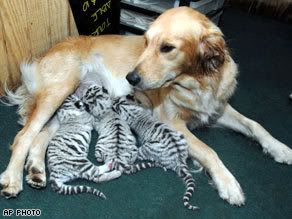 http://www.cnn.com/2008/LIVING/wayoflife/07/31/dog.adopts.tiger.cubs.ap/index.html

EDIT-

And something similar! Blank of cat that adopted a red panda.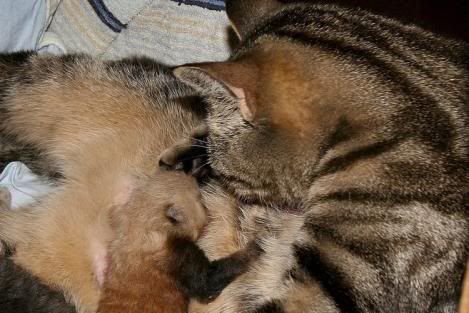 http://www.welt.de/english-news/article2201822/House_cat_adopts_baby_panda.html